EML week ending 11th July with Alex Fletcher
I've taken over from Bryan on Eat My Lunch, dubbed EML here at Phoenix, seeing as he's moved to Drive (get him!!). This week we've been looking at celebs before they were famous. These have included David Mitchell before his Peep Show days, advertising Maccy D's, Britney Spears aged 6 competing on Star Search, Ricky Gervais in 80's band Seona Dancing (never a hit in the UK but had a number 1 in the Phillipines!!) and Russell Brand's bit part in the Bill from 1994. All of which can be found on Youtube.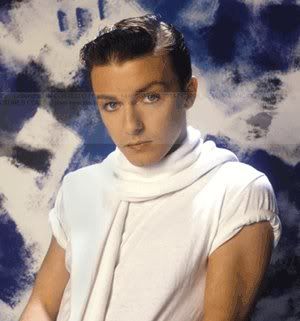 Ricky Gervais in Seona Dancing 1983
We've also been looking at useful and humourous adverts floating around the internet. The useful being http://www.myparkingspace.co.uk which is a classifieds website where you can advertise your spare space on your drive or resident's parking space for certain amount of money which works out cheaper for anyone that normally uses a carpark. The humourous being http://www.japander.com which is an online library of all the embarassing Japanese adverts that celebrities appear. My favourite being the David and Victoria Beckham adverts.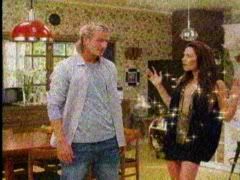 David and Victoria advertising for TBC
Guests this week have included Georgina Stoaling, Head Of Books from play.com who talked to us about reading this summer. We also launched a competition to win five of the play.com summer best sellers! We spoke to Heidi Goergen on Tuesday, a native German artist and sculpturer who is now based in Brentwood. She spoke to us about her new exhibition at The Junction Cafe on Victoria Road. Friday, we had Mike Kennington who is organising this weekend's Essex Classic Car Show at Barleylands in Billericay, He told us any car older than 25 years is eligible to be displayed, with enthusiasts all over the county displaying their cars.
See you next week, Alex
Written by
Posted in





To find out what's coming up and what you've missed join the Phoenix FM mailing list.


Comments

Add a comment


Please keep your comments legal, honest, decent!
IP addresses are recorded and any abuse will be dealt with accordingly!
Click here to listen
Click here to watch the webcam and join the chatroom

Now playing:


n o w o n a i r



2200 Gareth Williams


n e x t o n a i r



2400

s o m e a d s




Fatal error: Uncaught Error: Call to undefined function split() in /homepages/4/d121083613/htdocs/phoenix98fm/phpweather.inc:670 Stack trace: #0 /homepages/4/d121083613/htdocs/phoenix98fm/rightbar.inc(77): process_metar('') #1 /homepages/4/d121083613/htdocs/phoenix98fm/includes/pagebottom.inc(13): include('/homepages/4/d1...') #2 /homepages/4/d121083613/htdocs/phoenix98fm/story/1753.php(22): include('/homepages/4/d1...') #3 {main} thrown in /homepages/4/d121083613/htdocs/phoenix98fm/phpweather.inc on line 670